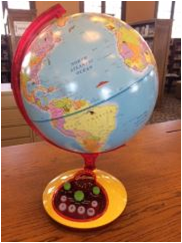 Geosafari Talking Globe, Jr
(TL Globe, #2200003)
Where in the world? Where is Mount Fuji? The electronic voices of Geosafari Talking Globe teaches kids
geography the painless way. Children can learn alone or include the whole family in a quiz game.
With more than 10,000 questions and the ability to customize difficulty, this globe turns geography into worlds of fun!
AGES 6 AND UP. Uses 4 C Batteries
WORKSHEET ACTIVITIES ALSO AVAILABLE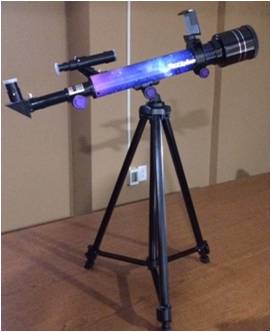 Galaxy Tracker: 125 Smart Telescope
(TL Telescope, #2200013)
Next-Gen Telescope Works with a Smartphone! Kids not only view the stars, but learn all about them with
this smartphone-compatible telescope! Young stargazers just pop a phone in the holder and download a star
map app to search, locate and identify all the planets, stars and constellations in the real-time sky! 25X/50X/125X
power Galaxy Tracker Smart Telescope includes an intelligent star tracking system, universal smartphone adapter,
3 eyepieces and 37"-high adjustable aluminum tripod. Can be used with or without smartphone.
AGES 8 AND OLDER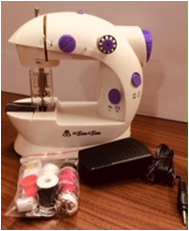 Lil' Sew and Sew
(TL Sew, #2200055)
Small, portable, and equipped with safety features, the Lil' Sew and Sew is the perfect machine for introducing
sewing to young learners. The patented needle guard keeps fingers away from the needle, and the 2-step on/off
feature helps prevent accidental startup of the machine. The 2-thread lockstitch keeps stitches from unraveling
just like in a full-sized machine.