The Meeting Room Rules/Guidelines and application for use are also available at the circulation desk.
Because these spaces are made available to the public for private use, the Library does not endorse or sponsor private events or the viewpoints expressed at the events. We will, however, coordinate with event organizers and other public agencies as needed to ensure the event is managed well.
The Community Room with serving hatch to the Kitchenette.
Ammenities: Projector and screen, Google Meet, tables & chairs.
Max Occupancy when tables & chairs set up: 45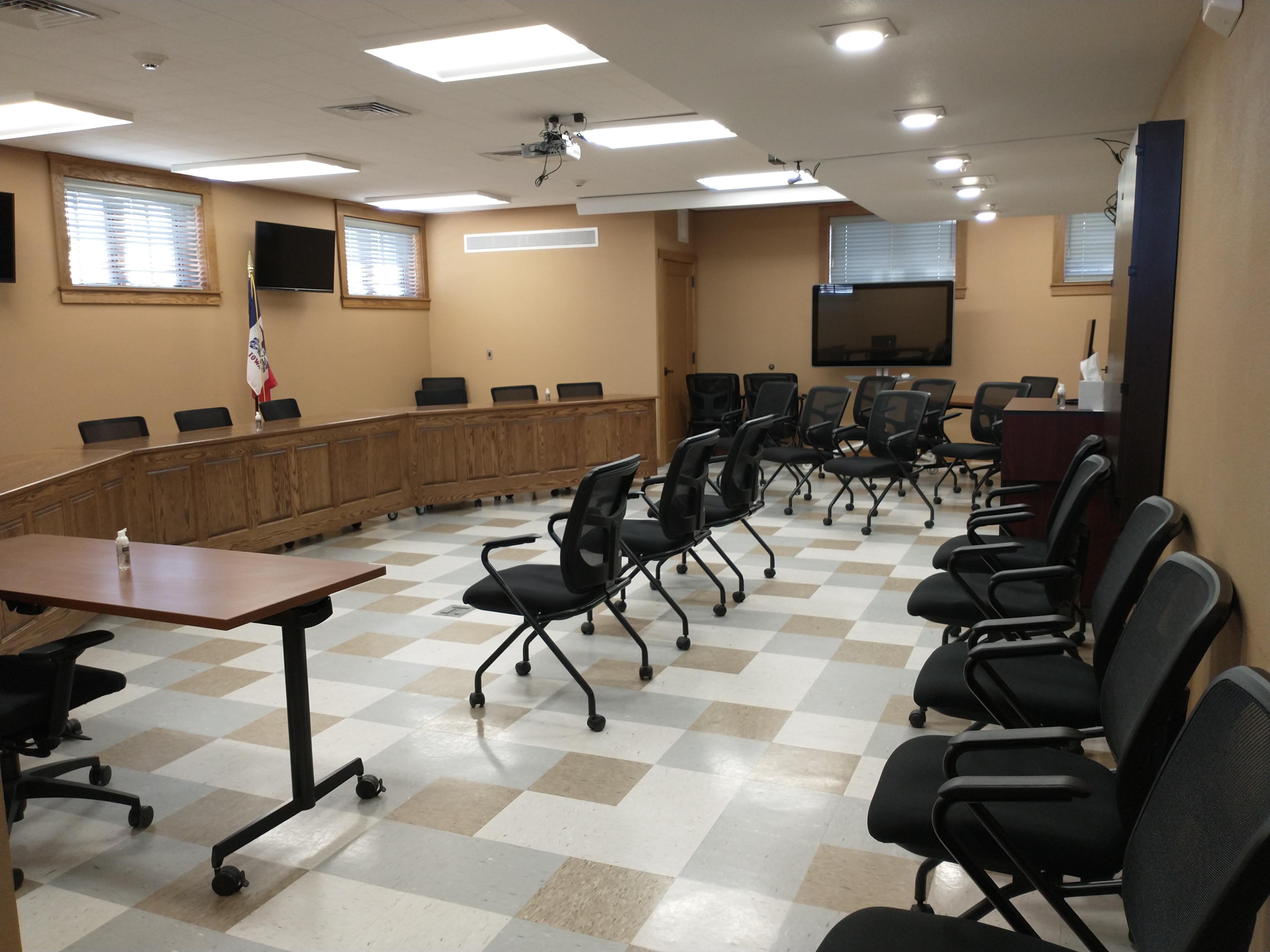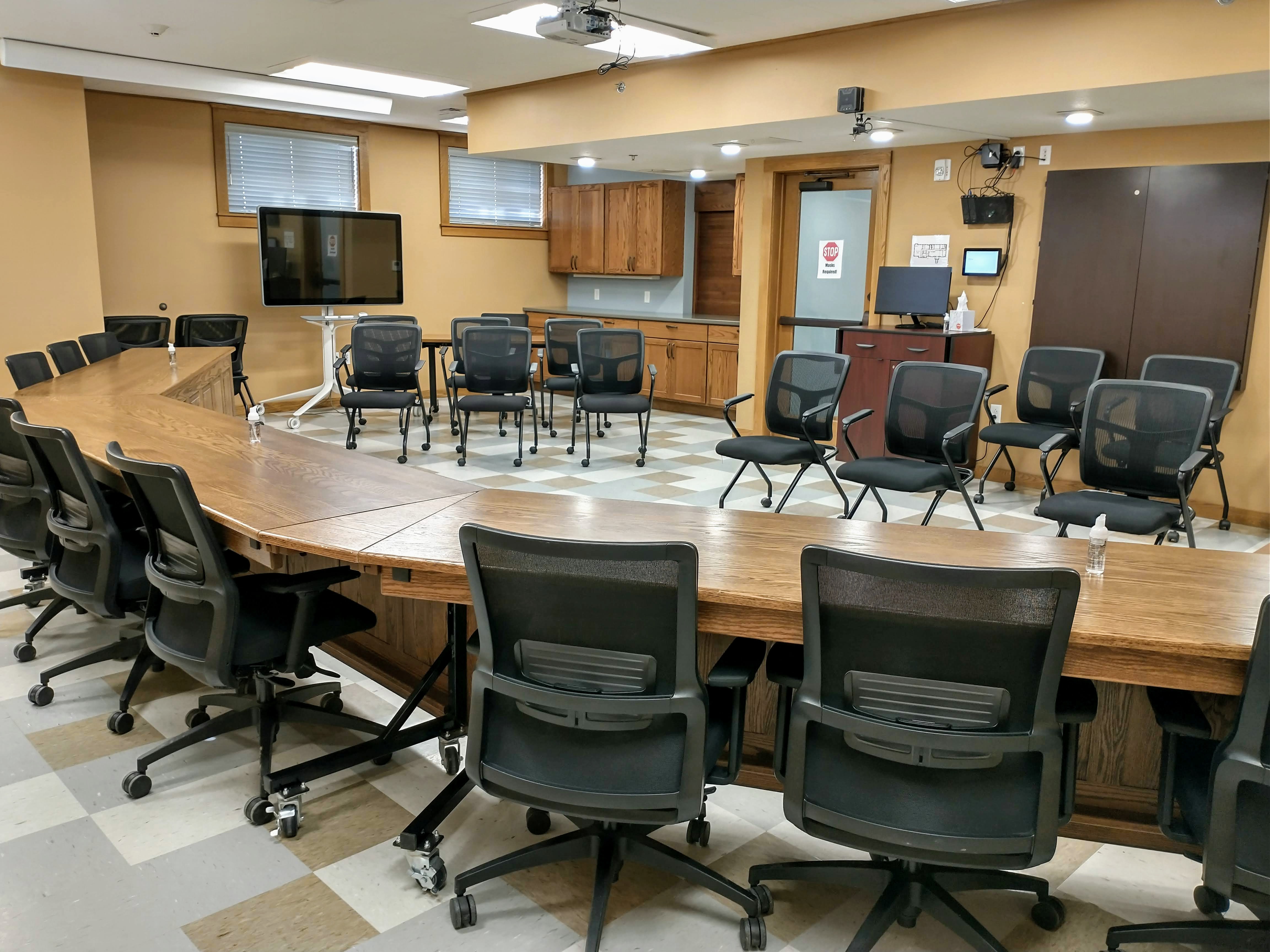 Kitchenette
Ammenities: refrigerator, sink, microwave, small percolator coffee pot, and serving hatch to the Community Room
Maximum Occupancy, normal: 3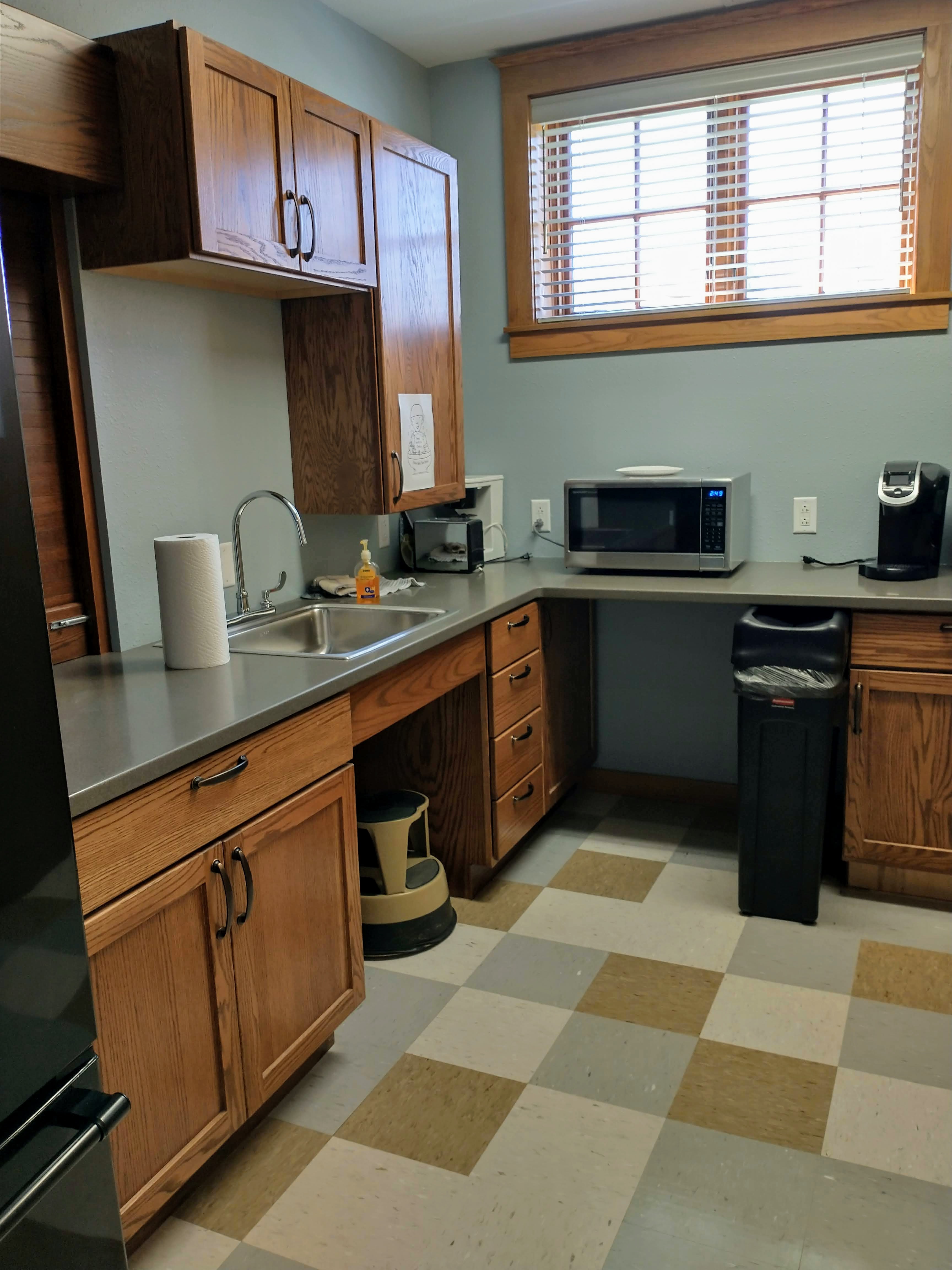 Small Meeting Room
Ammenities: TV monitor, White Board, Easel
Maximum Occupancy with table and chairs: 9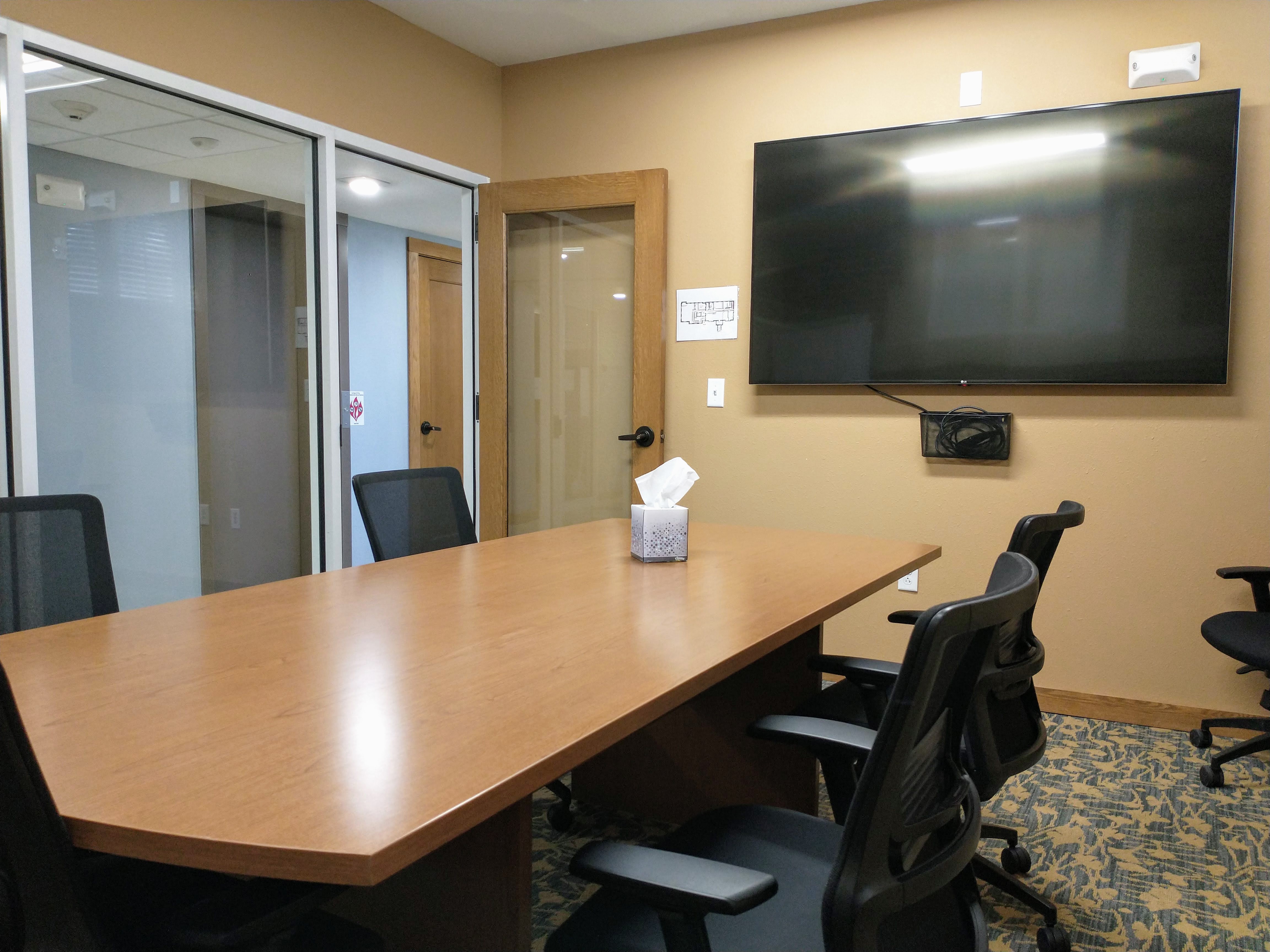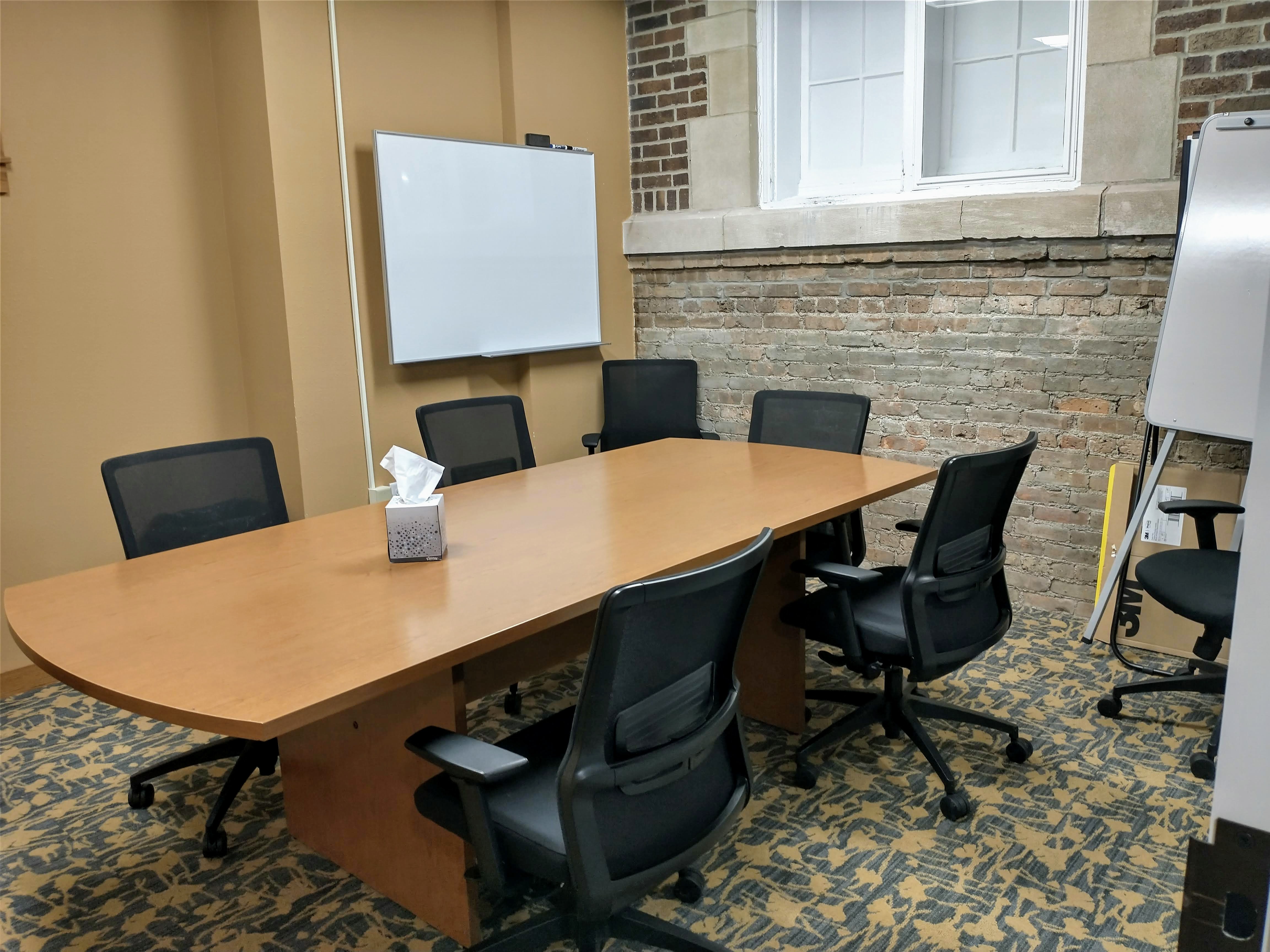 Reference Room
Ammenities: TV monitor, reference books (Chilton's, encyclopedias, yearbooks, some local history,...)
Maximum Occupancy with table and chairs: 8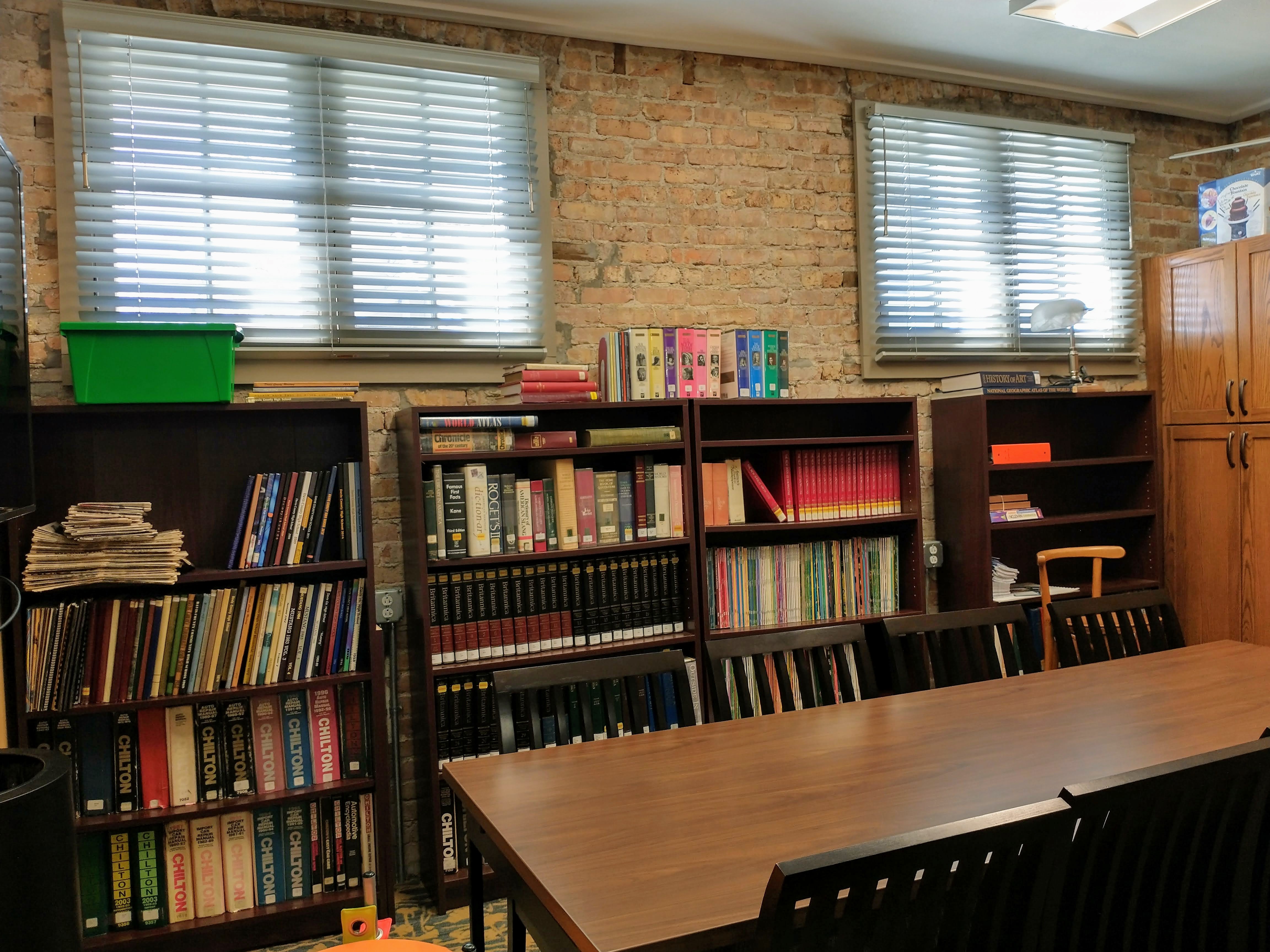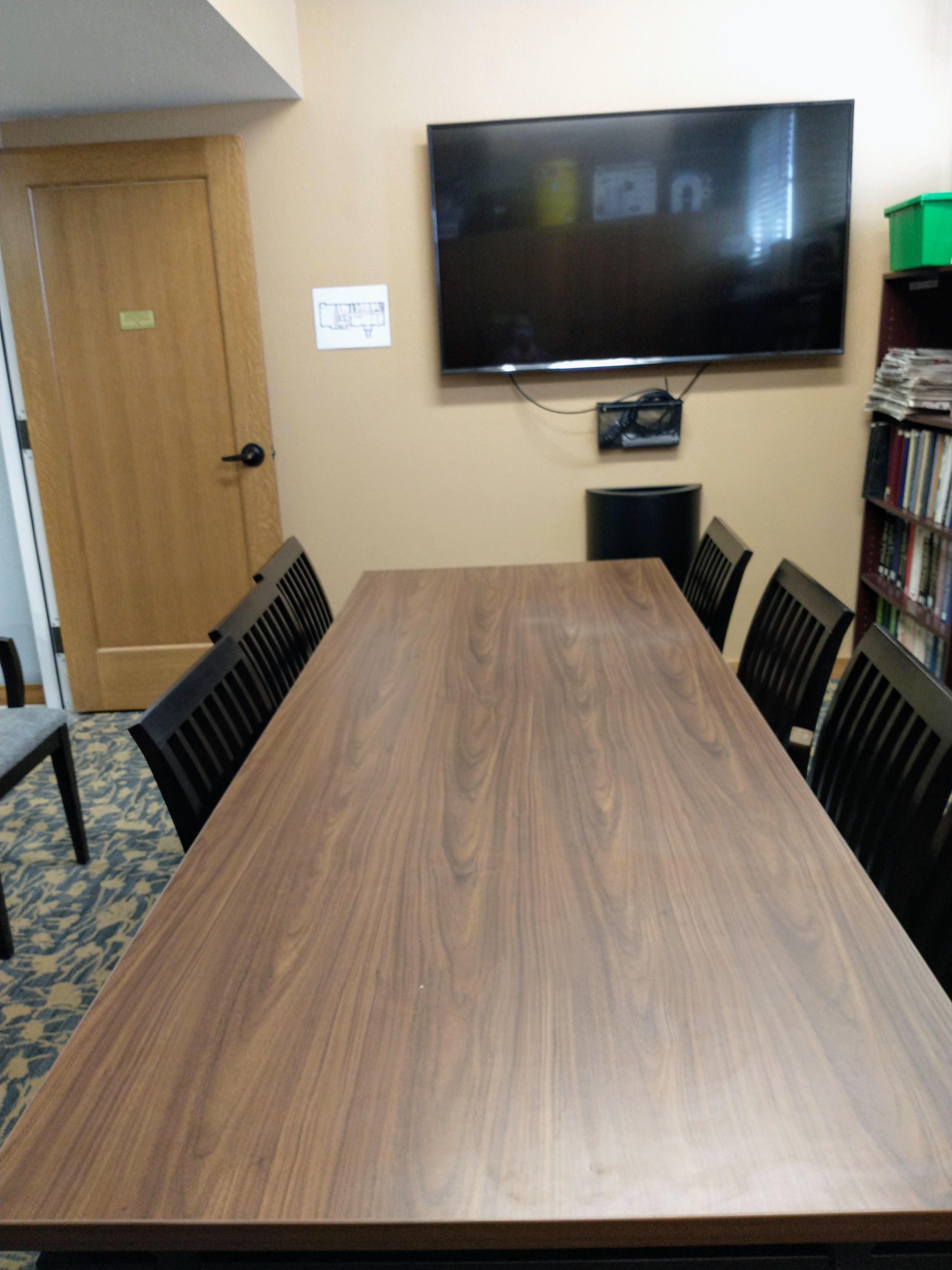 Classroom
Ammenities: white board, monitor, sink, counter space, tables, chairs
Maximum Occupancy with tables and chairs: 29