Technology & Presentations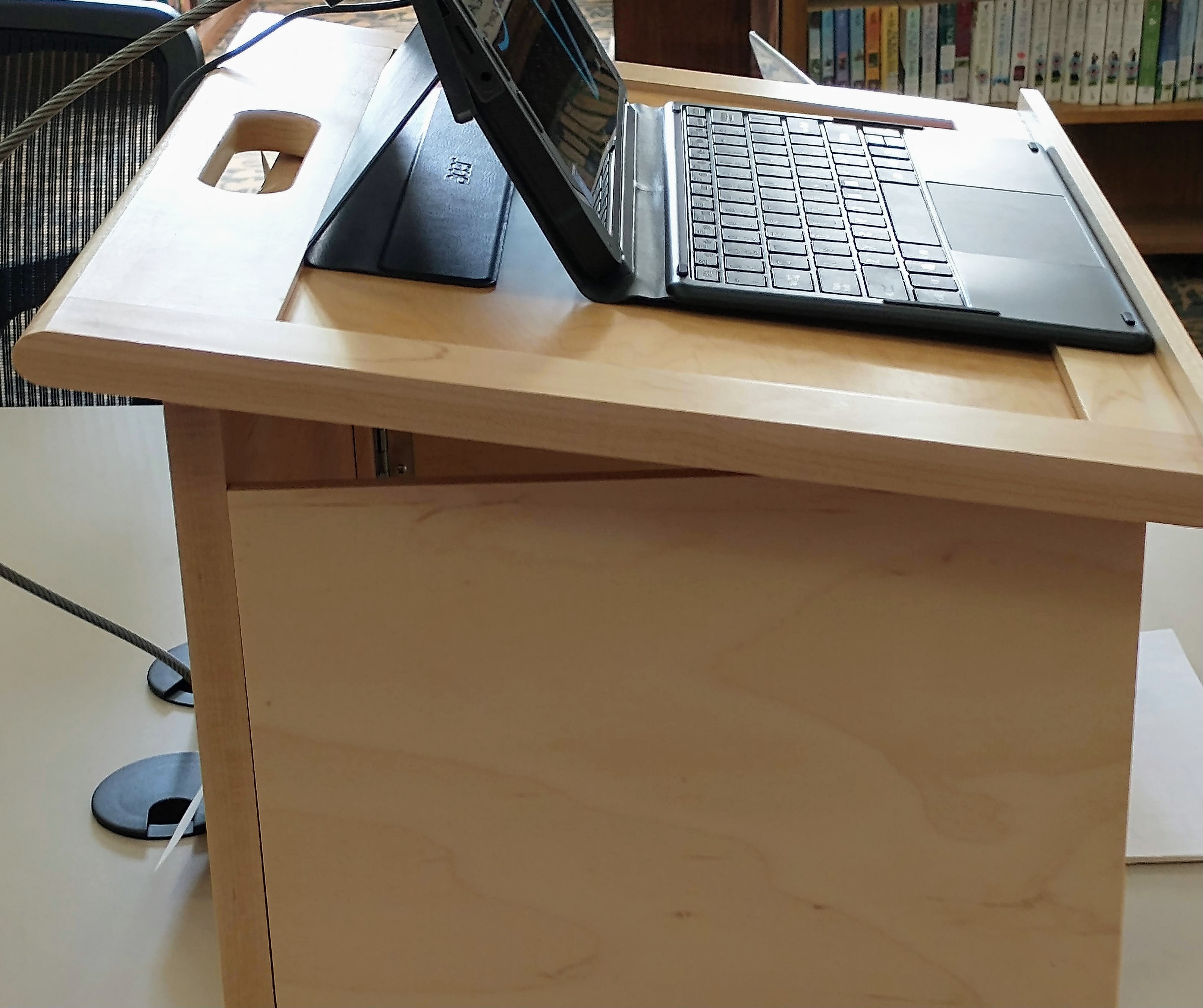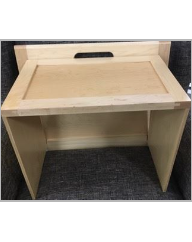 Desktop Podium
TL POD #22001272
Portable podium, tablet NOT included.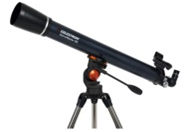 Telescope
TL Telescope #2200004
The Astromaster Telescope is an adult size telescope that stands nearly 5 feet tall,
weighs about 20 pounds and features:
•Fully-coated glass optics for clear, crisp viewing
•a Star Pointer finder scope for locating celestial objects
• A deluxe accessory tray
• 1-1/4" eyepieces for wider fields of view and increased magnification power.
Pre-assembled tripod for sturdiness and quick set-up
•Ages 13 and up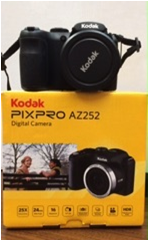 Kodak Pixpro Digital Camera
TL CAMERA #2200046
The Kodak PixPro AZ252 is a great camera to pursue your passion for photography.
This camera offers ease of operation and 25X optical zoom, 24mm wide angle,
16 mega-pixals, 720 p HD video, OIS (optical image stabilization), and a 3" LCD screen.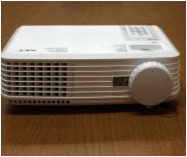 NEC Digital Projector
TL DIGITAL PROJ #2200007
This projector is ideal for classrooms, boardrooms, or any place where bright,
sharp images are required. Easy to connect and operate.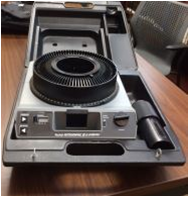 Kodak Ektagraphic III Slide Projector
TL SLIDE #2200012
Still have some old slides around? Want to put on an old-fashioned slide show?
Check out this Kodak carousel slide projector. Works great and easy to use.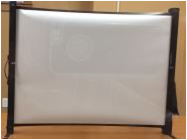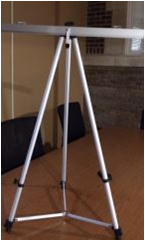 50" Tabletop Projector Screen & Display Easel
TL PROJ SCREEN #2200010, TL EASEL #2200011
The tabletop screen is easy to set up and take down. Perfect for smaller spaces.
The actual screen size is approx. 40" W X 30" H.
The display easel is perfect for signage, presentations, or commercial display. It is lightweight & portable.
It has quick release leg locks and non-skid rubber feet. Materials from 3" to 30" can fit between its lower
support brackets and top clamp.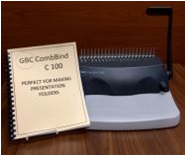 GBC COMBBIND MACHINE
TL BINDER #2200015
A GBS CombBind C100 is a small binding machine that people use to bind documents at home
or for small businesses. It is easy to use and can hold up to 300 pages of 20 lbs. paper. The maximum
document thickness it binds is 1 1/2 inches. The longest paper it can bind is 11 inches.
The machine is loaned without any cost. However, if you wish to use our booklet covers and binder
spines, there is a charge of $1.00 for each cover/binder spine used.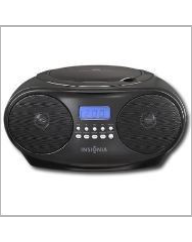 CD Boombox
TL BOOM #2200167
4.9 H X 10.4 W X 9.1 D inches